I had to give myself a week to decompress from last weekend's 2019 edition of The CrossFit Games. It was intense, to say the least. In the last week or so I've tried to gain a balanced and broad opinion of what took place. I tried to ensure I've looked for the opinions and perspectives of people who are roundly respected and informed. This was difficult as the 2019 Games Season was to a large degree an emotional rollercoaster.
2018 to 2019 – Year of Evolution
We all know this. Immediately after the 2018 Games, CrossFit Founder and CEO, Greg Glassman announced sweeping changes to basically everything we knew and LOVED. The 2018 CrossFit Games, were by my estimation the best balanced and toughest test to date (I really have watched footage of every year except 2007). I felt that we had reached a zenith of our system. The Open was brilliant, The Regionals were excellent. The right people had gotten to The Games, and those who missed out were phenomenal but even more motivated for 2019. The tests at the 2018 Games were incredible. Who can deny Day 1 of 2018 was hands down the best test of fitness we've seen? At the end of those 4 days, we had crowned the ABSOLUTE best CrossFitters on the planet. If you survived and thrived under those conditions, you deserved every success.
The TV deals with CBS were lining up. The production value was amazing. It was just so good. From the Teens to the Teams, to the Toppies. I was blown away. Then it felt like Glassman had seen enough and said: "hold my beer". He cancelled Regionals. Fired all the Media and Games staff (99% of them anyway) and told whoever was keen; to get in line and host the newly minted and untested "CrossFit Sanctioned" qualifier event.
And we all sat on our couches with our best meme face going "dafuq just happened here?"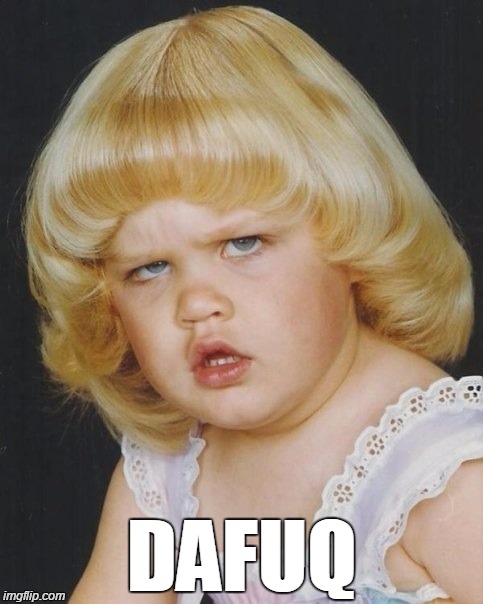 Was it good or bad? I don't think we have the answer yet. It's too early to tell. We would be doing no one who had to facilitate this change any justice by judging their efforts prematurely. They did the best they could with what they had available to them. And I actually think they did a great job considering how little information they had to start with.
Let's break down things step by step:
Part 1: Getting To The Games
The 2019 Open
The Open is The Open. I thought it was again programmed very well. A nice balance that reminded us all where we needed to reinvest or refocus our attention to. I learnt a lot. My gym has benefitted from that. I loved it. I can't wait for October when the 2020 Open starts. Use it for what it is – a time to measure yourself against the past period of your training. A time to be part of the greater CrossFit community around the world and to enjoy the intensity it reminds you that you are capable of. Embrace it. Humble yourself. Bleed out of your lungs. It's a great time!
I do hope they can strike a balance and relaunch The Open announcements. I LOVED watching Castro launch those with 2 top athletes going head-to-head in a pokey little box somewhere. It gave back to the community, it pumped me up. It educated me. It was of great value I felt. I hope they get that back, or something like that at least, from a CrossFit perspective. 
Don't get me wrong, I appreciate the hustle that Jill and Jane from CrossFit CouchWOD are putting in by filming themselves as the 19.3 workout is announced, but I see that in my own box. I want to see Travis Mayer race Cole Sager and Brooke Wells. That's fuckin fire, man. It's quality viewing, everyone wants to see that – convince me I'm wrong?
The National Champion Qualifying Path
The system of qualification whereby every country with a valid Affiliate gets to send their national champions (through The Open) to The Games is indeed a noble one. It is a master-stroke on behalf of Glassman to make the global impact of CrossFit the brand, felt. But there's something slightly wrong about it in my opinion.
Maybe a few more years will normalise this process for me. Maybe a few more years will see "National Champions" not accept the invite given the expense they will incur just to get free t-shirts and spend cumulatively more time carrying their flag than working out? Maybe a few more years will be enough time for the athletes in the "developing" fitness markets to raise their standards to close the gap on the top nations?
All these are questions only time will answer. But I do feel a bit peeved that people who are beaten handily by fitter-than-average-average-Joes get to call themselves "Games Athletes" when they can barely complete the first round of the first workout of the first day. It just leaves a bad taste in my mouth. 
Maybe the solution is to add a second stage of ranking/verification whereby only those who are top in their country AND finish inside the top 200 of The Open receive an automatic invite? Maybe it's to increase the 'Top 20 Open qualifying spots" to the top 40? Although, maybe with the increase of the number of Sanctionals in the 2020 season we will see more "qualified" athletes earn invites to the Games thereby increasing the pool of quality athletes at The Games?
The bottom line is that we should always remember that The Open belongs to us at The Affiliate level. It is for us to enjoy in each of our 4 walls and for us to cherish and protect and use to advance and build our communities from within. Love it. Protect it. Make it what you want it to be. I for one am looking forward to the 2020 OPen in a few months!
Regionals OUT, Sanctionals IN
This one fucked me up, I won't lie. I was a big fan of Regionals, especially with how hard they had worked to develop the right tests to qualify people for The Games. They were exciting. They were rigorous. And what's more, everyone in the world performed the same tests, so when you got to The Games, you knew you deserved to be there. But there were problems with Regionals.
One of the biggest flaws of Regionals was highlighted by Mat Fraser's interview with Rory Mckernan ( https://youtu.be/noI91H1Y9SA ). The main point he makes is that Regionals restricted you to one weekend that would make or break your season. Which when you think of it is somewhat bizarre. If you're sick that weekend and don't qualify, you don't get another chance… If you get a bad call that derails your position you don't get another chance… More bizarre… It also restricts your region based on area and population, not quality (something they really worked to rectify over the years though). So if you were in a talented area, you might miss out, but still be better than half the other athletes at the Games (think back to Central Region with Froning, Bailey, Panchik, Holmberg, Hendren, Urankar etc…. That was brutal…)
What the Sanctionals format now does is allow athletes the opportunity for multiple attempts to qualify (30+ Sanctionals for the 2020 season) which is actually awesome. In addition to the Open route to the Games, you are likely to see some really great people get a shot at The Games.
Let's not ignore the earning power that this now also gives athletes. With more Sanctionals, this gives athletes more opportunity to gain exposure for personal sponsors. It also gives corporate sponsors more opportunity to gain coverage through media streaming of events. Which should, down the line, mean that there is larger prize money on offer to attract better athletes to your event. The Rogue Invitational this year was the perfect example, as was The Dubai Champs. 
I have been persuaded that this is going to be a really positive step for us all. Let's embrace it and enjoy it. It will only get better.
The Wild-Cards
I am a huge fan. Ben Smith got to his 11th straight Games coz of this. He wouldn't have without it, and he did really well. Hunter McIntyre showed people he could hang with the big dogs. And he outlasted some beasts. Who wouldn't have wanted to see a guy with a 15 minute 5km take on The Ruck Run though…wish he could have made it there to give Lukas Hogberg a battle.
It's a great addition to The Games people need to embrace. Further, I trust it will be used properly to expose great athletes from outside of CrossFit's closed community to the Sport of Fitness, and that is good for everyone. I mean what if they gave LeBron James a wild-card? Wouldn't you want to see that? Who from the NBA's far broader viewership is not tuning in to see LeBron do the rope-climb in 1 jump??
Get on board, this is a great tool and great for everyone. And it doesn't take away from those who qualify properly in any way. In fact, if one of those guys or gals beats you, you need to do some hard thinking about your chosen sport…
Part 2 – The Games 
Teams?
To build on the Sanctionals conversation, we need to keep in mind that this is the only avenue for Teams to qualify. 2019 left us a bit thin in the team comp as only 14 Sanctionals qualified 14 teams. But with 30 Sanctionals before the 2020 Games, we will have a much more thorough test next year. 
As a recreational athlete, this is where you should really get amped about the new format. You now have the opportunity to make your own "super-team" and get yourselves qualified to take part in ANY Sanctional anywhere in the world. You get the opportunity to travel the world with like-minded people. Test yourself against the best teams in the world. And most importantly, see the world with purpose.
I mean this alone gets me pumped to get into the gym. The Team competition is where I foresee the largest growth in spectatorship and quality in the next few years, especially given the dreaded "Cuts" in the individual competition. More quality athletes will create better teams in the mould of Mayhem and Rich Froning in order to maximise their longevity in "the sport of fitness". They will further see this as a fantastic transfer stage as they move up to Masters competitions as well. I would also predict that we will see Masters teams becoming a HUGE market of opportunity in the very near future. 
Mark my words. This is the future.
Teens and Old Toppies – Why so little support?
I was disappointed in The Games for their lack of support and celebration of these groups, truly. I appreciate they were under pressure with all the changes, but this is your market – showing the world (especially America) that you (CrossFit) possess the most elegant solution to the most serious (self-made) metabolic disease crisis known to man. Why would you not cover it more? Or maybe start with just covering them… Not one video or mention? And they had phenomenal athletes with huge names in every single division! Secondly, why restrict it to 10??? Expand that group, let's see even 20 in each division take to the floor. 
These athletes are absolutely the advert we need to use to combat metabolic disease and ageing-associated conditions the world over. I mean you have people 55+ doing muscle-ups and handstand walks. That should be enough to get some grumpy old man get off his couch and into a gym to arrest his slow slide into the twilight years of being unable to snatch his broomstick or step up onto his 1960's couch (go watch the videos of workout descriptions on the CrossFit website for reference, they're hilarious. Valuable, but hilarious..)
I hope they get this right. I mean Haley Adams as a previous age-group winner, and this year a top 10 finisher at The Games is all the validation we need that CrossFit works and the channels to success are there. I want to see these areas get the coverage and respect they deserve.
As Affiliate owners, we should be paying extra attention here, because this is who spend our time with. These are the stories our people need to see in order to bring others similarly affected, into our spaces to help them.
The 2019 Games – Where The Rules Were Made Up and The Points Didn't Matter Anyway
A somewhat cynical title, I know. But I was left a little jilted with my experience of this year's Games on the whole. But let's start with this: undoubtedly, The Fittest Team, The Fittest Man and The Fittest Woman were crowned last weekend, there's no argument.
Did they get the tests they deserved against the best groups of athletes? Maybe we can debate that a touch more.
Every Cut Is The Deepest
Coming into this year's Games, we were all wondering how this would affect things and play out. We were told there would be cuts after E1 (to 75), after E2 (to 50), after E3 (to 40), after E4 (to 30), after E5 (to 20) and after E6 (to 10). And that's exactly what they did. By the end of Day 1 (2 events) approximately 100 men and 100 women were in the stands wearing unused Games gear and hoping their pass would get them backstage access all the way through the weekend.
Let me be clear, The Cuts are necessary. I don't believe that every athlete that started the Games deserved to be there in the truest sense of the word. End of conversation. You got the opportunity, I'm glad for you all, but you know whether or not you deserved to be there. I truly hope you made the most of your time there. I hope you learnt a lot. I hope you got all your selfies in. I hope you are able to use that experience to advance CrossFit back in your home country. I hope that it inspires you daily to train harder to earn a more rightful opportunity next year, or at the very least, to make it harder for the top 75 at next year's edition. You have a year to prepare – go for it!
The 1st 2 workouts were incredibly fair and balanced tests of overall ability. An inability to get into the top 50 indicated that in the competitive realm of CrossFit, you still have some work to do. Everyone in that top 50 really deserved their tag as "Games Athlete" (and even some who were unlucky to fall out at that stage – make no mistake, bad luck happens).  
From 50 down to 30 I was still pretty happy with how things went. Maybe there could have been an extra event thrown in with the whole top 50 still taking part, thereafter they cut straight from 50 to 30 and forgo the 40 to 30.. I don't know yet..
The cuts after 30 though is where I feel there needs to be a harder look at the format of the games and more importantly, the order of the events. Because when you're looking at the top 30 athletes, you're looking at some incredible athletes that are phenomenally well-rounded. What you really want to be avoiding is allowing event-order-bias (even though it is unintentional) to influence your leaderboard.
Cutting to the top 10 after 6 events, or alternatively, after brekkie on day 3… is a waste of a weekend in my opinion. It robbed the sport of incredible performances and stories. It robbed the champions of harder battles. It robbed the athletes of the chance to showcase their ability.
Not a single athlete interviewed after getting cut was upset about the fact they got cut, to be clear. What they were upset about, justifiably, is that they did not have the time yet to show their value or talent. Check out Rory McKernan's YouTube page for some hugely insightful interviews ( https://www.youtube.com/channel/UCmjrf8sQjdEzOeP9Q8e_3_A ).
There is no value in rubbishing the system of cuts we now have. It's here to stay for the foreseeable future. The athletes now have to adapt to it. My hope is that organisers will be able to "debrief" after these 2019 Games and come up with a more comprehensive system that ensures that the athletes at the apex of the sport are competing for longer in the competition. 
Making the argument that we are getting that through watching the top 10 men and women for a day and a half is incorrect though. Especially so as we got more varied tests of capacity the deeper we went into the competition. Athletes outside the top 10 touched a barbell only once (Jacob Heppner has some great insights on this – https://youtu.be/t5Oa0mNAA-k ). That just doesn't seem right. It doesn't have to be a barbell though, could have been more DB movements, or sandbags, whatever. 
On the whole, though, the cuts seemed to take away from the competition. And instead of enhancing the showcase and argument for the top athletes taking the honours, it took away from that. You often heard Tia-Clair Toomey say how she would have liked to see more girls out there with her, based on the fact that they deserved to be there with her and the other 9 immensely qualified women. Mat Fraser noted that there seemed to be something amiss about not having perennial podium finishers Vellner and Fikowski pushing him to the end, even though had to dig the deepest to pull it out the bag thanks to Noah Ohlsen's epic 2019 effort.
The loss of "the middle pack"and "outlier" athletes in the later events was also hugely negative in my opinion. A top 20 through to the final day would have shifted things a whole lot I think. Just in the women's field, not seeing Brooke Wells, Annie Thórisdottir, Sara Sigmundsdottir, Laura Horvath or Alessandra Pichelli attack the heavy clean was a great shame for me. And that in no way takes away from Tia or Amanda's epic battle! In the men's field, Will Moorad's injury was a blight on the competition and made a bit of a farce of things. He could no longer add value to the last 6 events. He tried, wow, and he is tough. But realistically, in a field of 20, would have finished 20th after that tear on the sprint. And the guy in 11th at the time was not even cold yet, but couldn't do a thing about it.
This is something we will debate for years I feel. I'm in support of the cuts, by virtue of understanding they need to be there. But I don't believe they should all be there. I want to see more athletes at the sharp-end of our sport do battle for longer. It's a great competition and it's a great story.
The Points Mattered Too Much
Up to 2018 the scoring system had been refined and was really effective. It rewarded both consistency and excellence. Winning didn't guarantee you anything and having a bad event didn't put you out of the running. But that all changed this year…
Due to the cuts imposed on the field, winning on Day 1 meant almost nothing as compared to winning on Day 4. Or more importantly, coming mid-pack on Day 1 did not punish you nearly as much finishing mid-pack on Day 4. The points balance as you go deeper into the competition needs to be addressed. The 10 point drop per place could have a place in a single day invitational competition maybe, but not when you're crowning The Fittest On Earth. Tia made it safe by not having any slip-ups all weekend, and that's incredible. But that wasn't nearly the case for Mat who had to pull it out of the bag and put together 4 event wins in the final 6 events to get his championship. What makes that worse is that even if he had done that, And Noah Ohlsen had finished in 2nd for those events, Noah would have been crowned The Champ. 
That's not to discredit what was an incredible performance from Noah Ohlsen, but he only won 1 event all weekend and only beat Fraser in 4 events… There has to be a problem when your overall winner has to win half the events to take the title.
Again, we are Year 1 of this new format, and I can only hope and trust that "The Powers That Be" will be reviewing and putting their minds together to come up with a more effective scoring system. 
The argument that the scoring system "makes it exciting" is bullshit as far as I'm concerned. These athletes are competing for a title, money and respect. To manipulate the scoring system to merely "add excitement" is disrespectful to the athletes, the sport and the spectators. Imagine at The Olympics, Michael Phelps got scored on how he dived into the water, how fast he dived into the water well as how fast his turns were, and his finishing time was only part of it…? It's not the most clear example ever, but if The CrossFit Games is to be The Olympics of our sport, then manipulating the scoring system for show and fun is out of place. There are better ways to do that. 
The Events 
Each test of fitness was great if you ask me. All the events together over the weekend were also great in my opinion. The debate around the events though will now centre around the order of events in relation to the cuts that have to take place to narrow the field. For as long as this is the chosen format that is.
E1 and E2 were perfectly placed, and the final day's events had no impact on their own, except that the points system was so drastically different from Day 1. So as Fraser said: "you better hope your wheelhouse stuff shows up on the last day."
There will always be losers in terms of those who don't get events that favour them prior to the cuts that affect them. Castro telling athletes to "be better" next year is perfectly fair given that some of them were found wanting based on the order of the tests they were provided with. However, he would (or could) be telling a whole different group of athletes to be better if the order of events was different based on who was in the field at each point. 
I don't think we need too much convincing that there's a problem. That being said, you can't blame Castro, he's doing what he can with what he has. He has to try and figure this all out with zero consideration for who has made it to The Games in the first place.
One solution is to give the athletes extra events or "Part B's" to balance the weighting of modalities at each point. This would certainly shake things up. A change in order of events creates a different pool of favourites as well. 
This is a tough problem to have if I'm honest. I don't envy The Dave Castro here (I actually do, I would have great fun with this), but I know he's up to the task. 
The Production Value
When you fire all your media staff, things are going to look a bit amateurish. And they did. That's not to say The CrossFit Games didn't provide great content to Rogue, Bar Bend and Morning Chalk Up etc etc, but things could have been cleaner.
Without a doubt that will happen in 2020. With a whole year for those platforms that want to and have the ability to provide productions to the public, to prepare, they will improve. I look forward to seeing what they come up with and how they deliver The Games to us next year. It has a high standard to meet from 2018, and no doubt 2019 was a rush to put together, but I like what a bit of competition for views will do for us as spectators. I would assume that analyses will be improved, preparation from anchors and backroom staff will also be better now that all the players have a better idea of what to expect.
Overall
Well, we knew it wasn't going to be smooth sailing. Nobody can deny that. The whole show did the absolute best with what they had.
Could and should they do better in 2020, I have no doubt. It is an extremely exciting time for the athletes that are looking to make an impact on the sport in the next 12 months. But they better train hard, every single one of them, coz Mayhem Freedom, Mat Fraser and Tia-Clair Toomey are not slowing down for anyone, they're just getting started!
Live Untamed all you Lions, Lionesses and Cubs.